While Johns Hopkins University in Baltimore releases a study on the prevention of eight forms of cancer through a blood test, a sensational discovery comes from Obu, Japan, by Professor Katsuhiko Yanagisawa's team at the National Center for Geriatrics and Gerontology, published in Nature, which explains how to prevent and treat Alzheimer's disease already 30 years in advance with a simple plasma test.

The research was conducted on 373 Australian and Japanese patients and has shown that it is possible to detect the presence of beta-amyloid, the substance responsible for the onset of Alzheimer's disease, one of the most common and aggressive forms of dementia, even in the blood of healthy individuals.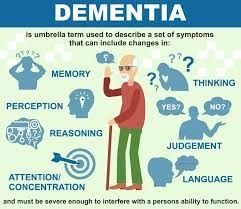 "From a simple blood test, it is possible to measure the concentration of beta-amyloid, even if it is very low," says Koichi Tanaka of the Japanese research team. The test appears to be reliable in 90% of cases, and although it is still in the experimental phase, it is hoped that it will be available shortly to prevent the debilitating condition and, hopefully, not only to eliminate the painful lumbar punctures currently used to diagnose Alzheimer's but to intervene promptly in treatment before the disease manifests itself.
Federico Di Mattia